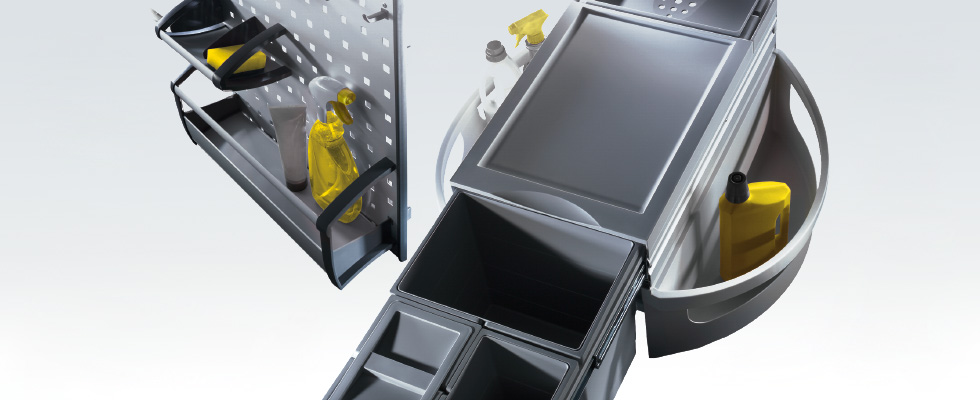 Hailo Built-in Technology
Built-in technology from Hailo offers a large range of optimal solutions for the kitchen industry, stretching from fitted waste bins through fitted waste separation systems to making the most of limited space with brilliant organisation systems.
A kitchen needs to be perfectly equipped if you want to enjoy cooking or any of the other work that goes on in a kitchen. Waste disposal may not be the first thing that comes to mind in that regard, but it has a significant role to play when it comes to exploiting all the possibilities of the modern kitchen. The products should still work perfectly and make life easier, even after many years. At Hailo, every new product we develop first undergoes an endurance test. That's because we understand "Made in Germany" to mean precisely what our customers expect of the market leader in fitted kitchen technology: first-class quality and innovative solutions that make working in the kitchen easier and more enjoyable. That's what you can expect from us and what you should measure us by, because we want to fully meet this standard at all times!


Product range
Fitted waste bins, waste separation systems, waste boxes, railing- and niche systems for kitchen utensils, organisation systems for floor unitsm, drawer organisation systems, built-in pull-out tables, built-in folding steps, use of storage space shelf and pull out systems
---
To business unit