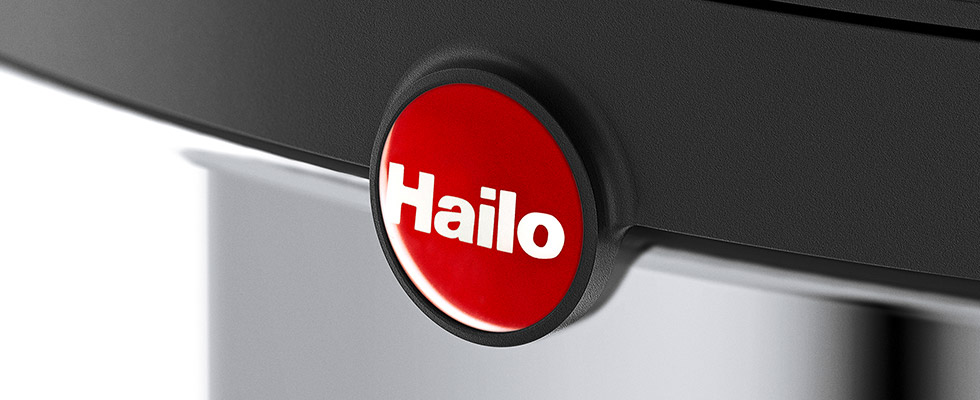 The red dot is our trademark
It stands for quality products that make life and housework better, but also for technical solutions required for fitted kitchen design, professional ladder systems and commercial waste systems. With the expertise it has accumulated over many years of expertise and its ongoing attention to the needs of its customers, Hailo has become a brand you can trust - when doing jobs at home or as a professional investment. We are constantly driven to develop innovative and beneficial product solutions.


Hailo, the brandladder
Ladders and folding steps are products which require high safety standards. They need to measure up to the trust shown in the Hailo brand in their day-to-day use. Retailers and end users have invested a great deal of confidence in us and made us the outright market leader.


81% brand recognition*
With a brand recognition of 81 per cent, HAILO is right in front when it comes to safety ladders. Our ladders are easy and convenient to use while offering safety and maximum quality. HAILO also stands for a fast, reliable service.*

* Source: Market research carried out by Logibrand GmbH on 16.08.2018


Brand of the Century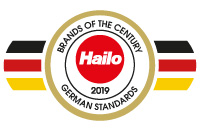 Over the course of time, Hailo has become a brand that people trust. Since 2004, Hailo has been declared one of the "Brands of the Century" in German-speaking markets, giving it star billing in the brand world as only the brands selected for this honour are those that have made a decisive impact on a particular product sector. As the inventor of the aluminium household ladder, we are proud of this title.


Confirmation of brand and design excellence: Hailo now member of German Design Council
Combining form and function in perfect harmony for decades is an outstanding entrepreneurial achievement that is increasingly becoming a focus for companies.
Founded 70 years ago, the organisation is one of the world's leading centres of excellence in design and brings together the major German brands. More than 230 design-orientated companies from a wide variety of sectors are involved in the German Design Council - from automotive and architecture, bathrooms and kitchens right through to the lifestyle industry.
In this Who's Who of brands, global corporate groups join forces with SMEs for a shared purpose: design which creates cultural and commercial values. This is also reflected in its series of publications entitled "The Major German Brands", in which members of the foundation present themselves. For the Haiger-based family-owned company, it is an ideal platform for underlining Hailo's high standard of design and its rigorous and successful brand management. The brand with the red dot enjoys a high level of brand recognition and stands for top Made in Germany quality. In terms of design and innovation, Hailo regularly sets benchmarks in the industry and the many awards it has received are impressive proof of this.